CRM vs Marketing Automation
CRM and marketing automation are two essential aspects of marketing that every business would want to take seriously. Both solutions are similar in design and function and often work hand-in-hand to improve customer/prospect management, sales, and marketing. But they serve different purposes. In a nutshell, every business that is serious about marketing needs both Customer Relationship Management (CRM) and marketing automation tools.
One of the most common questions we get asked is whether CRM is the same as marketing automation. Many business owners and marketers understand that combining marketing automation and CRM is quite beneficial. However, many still wonder if there's any difference between the two and what these differences are. In this article, we'll highlight and expatiate the differences between CRM and marketing automation. We will cover what these two technologies are, the differences that exist between them, and why you need to purchase both of them for your business needs.
What is a CRM?
'CRM' stands for Customer Relationship Management. This is a software tool that manages relationships with customers all through the sales funnel. A CRM system handles contact and sales management, customer interactions, and agent productivity across the customer life cycle.  
A CRM system can also store information about your customers and segment your customers into separate groups. You can use this tool to optimise customer interactions, streamline your organisation processes and increase customer satisfaction. It provides functionality in four segments that include marketing, sales, digital commerce, and customer service. 
A CRM tracks the customers' actions through your company's social media accounts, website, or email, collects information, and guides each contact along the buying process. This includes sending a prompt email or informing a marketing team member of the marketing team of the client's interest.
Core features and functionalities of CRM systems 
Through this tool, you can capture, track and manage leads, store information about them, and nurture them. 

CRM systems allow you to create a database of all your leads and potential customers. It has a database of all your interactions  with them, from emails and live chat to phone conversations. 

CRM systems allow you to segment customers based on their attributes such as gender, location, and age. 

You have the option of receiving notifications through your CRM system. This may include text messages and emails. 
Benefits of CRM
Improved communication
CRM systems make it possible for you to communicate with your customers regularly. It also allows you to keep them in touch with your brand. Some CRM systems make it possible to personalise your communication with customers by adding their names to target campaigns or emails. This improves the customer experience and increases lead conversion.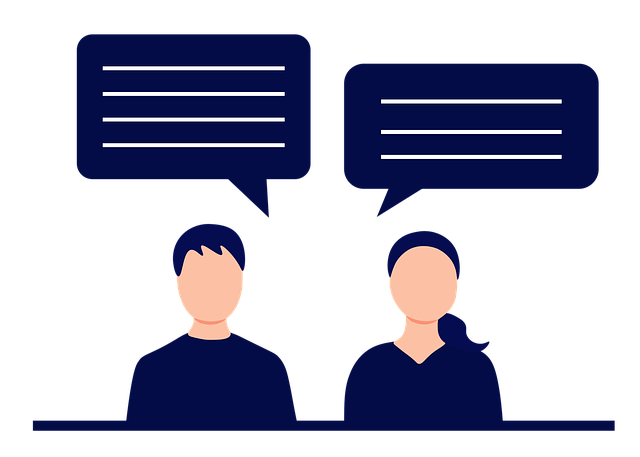 Consolidating customer data
A CRM system can collect and organise customer data. It keeps track of basic information, such as names, email addresses, and phone numbers, and adds them to a database that you can easily access. Therefore, it is a central location for all your customer information. You can use this data to generate more leads and improve customer interactions. 
Increased sales opportunities 
CRM systems make it possible for you to track the sales process and identify any gaps or areas that need to be improved. It also tracks your customer purchasing patterns. This gives you insights into what you can utilise to close more deals and attract new leads and customers.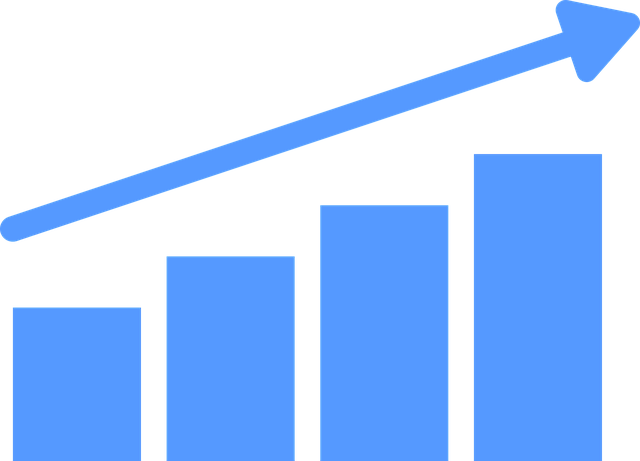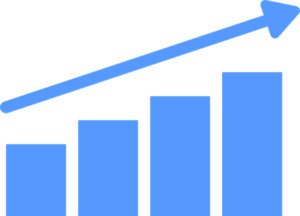 Managing tasks
A CRM system can be integrated into your company workflow and used to manage tasks. For a business that has many schedules and projects to manage, CRM helps the sales and marketing team to use the different task management features. Some of these include scheduling meetings and automation follow-up communication.  
What is Marketing Automation?
Marketing automation refers to a system used to automate, analyse and streamline marketing workflows and tasks. This includes customer retention, lead generation and segmentation, lead nurturing, account-based marketing, and relationship marketing.  
Marketing automation is mainly used to carry out repetitive and manual marketing tasks to allow the marketing team to focus on strategic tasks. It speeds up the process and allows for the creation of marketing campaigns that are targeted. You can use marketing automation to improve customer experiences through personalised content. You can also use it to optimise customer interactions, qualify leads, and increase efficiency for the company.  
Core features and functionalities of Marketing Automation 
Marketing automation helps you generate and nurture leads through tools such as forms embedded on your website, emails, or social media. 

Through marketing automation, you can segment your leads into groups based on their preferences, location, and interests. This allows you to send them only relevant content. 

You can use marketing automation to personalise content which increases your lead engagement and conversions.  

Marketing automation allows you to use templates to build emails and send them out through drip campaigns. 

You can also use marketing automation to track and manage your campaigns across various marketing channels. 
Benefits of Marketing Automation
Higher quality leads
While more leads may seem like a good thing, this is not always the case. You would rather have a few high-quality leads rather than a large number of leads that have no likelihood of making a conversion. Marketing automation helps you produce high-quality leads that have higher chances of converting. Through the lead scoring feature, you can identify which leads you should focus on moving further down the conversion funnel. As a result, you'll be able to save on costs and increase your bottom-line profits in the long run.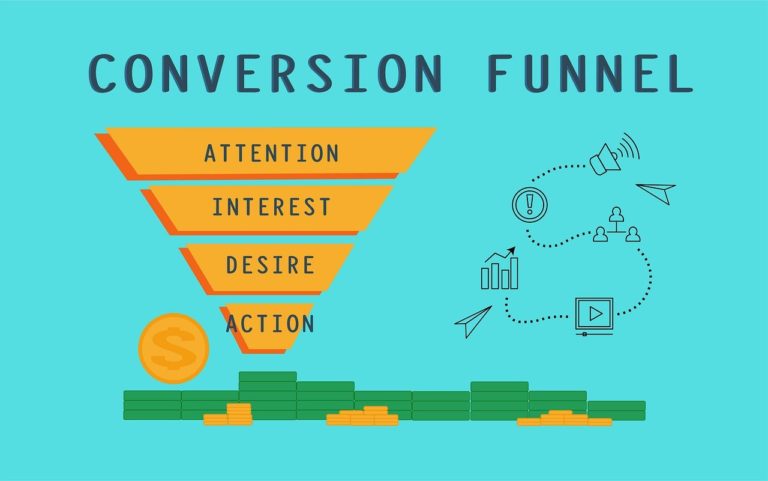 Improved engagement 
Marketing automation helps you access and store information about your customers that you can use when interacting with your customers. It ensures that you are only sending out content to leads and customers interested and will engage with your content. In addition, you get information from customer behaviour. This helps you create personalised and targeted content that increases customer engagement. Increased engagement means increased conversions. 
Streamlined workflow 
Marketing automation identifies parts of your worldwide that need improvement. It helps you streamline your business processes by sending alerts and notifications to your team members, having visual workflows for the entire team, assigning and keeping track of tasks as well as automating communication and schedules between team members. 

Simplified marketing activities 
Marketing automation takes care of the tedious, manual time-consuming tasks that need to be carried out. It automates these tasks and allows the marketing and sales two to focus on other more important tasks. This makes work much easier for the marketing team and increases job satisfaction.  
What is an ESP?
Even though CRM and marketing automation systems are becoming more widely used, many marketers are still uncertain about how they vary from email service providers and which will best suit their needs.  Email Service Provider (ESP) is an acronym for Email Service Provider. This is a digital service that allows you to send bulk emails to contacts you've acquired through lead generation. Mailchimp is one of the most popular email service providers.
The following are some of the most basic functionalities of an email marketing platform:
Create your own email templates or utilise pre-made ones.
Maintain a subscriber list that the user has submitted for sending messages.
Send emails that allow users to send messages to their subscribers.
Provide statistics and reports from email campaigns and individual emails to determine success.
What are the differences between CRM and Marketing Automation Systems?
One of the most significant distinctions between various software kinds is who they are designed for. CRM technology is commonly focused on sales, whereas marketing automation software is primarily centred on marketing.
The execution of campaigns is another difference between CRM and marketing automation systems. The heart of marketing automation would be campaign management. You can then manage everything else through the integrated CRM platform. This includes activity monitoring, lead scoring, and form data. 
The key feature of CRM, on the other hand, is opportunity management. Marketing automation tools do not include CRM's fundamental features of moving prospects to opportunities and monitoring the opportunities. If a platform has both these core features, such a platform is a CRM and Marketing Automation system combination.
Here is a quick comparison between these two systems:
| | |
| --- | --- |
| CRM | Marketing Automation |
| The primary function is to build and maintain relationships with customers | The primary function is lead generation from marketing campaigns |
| Used by multiple departments such as the sales department and customer care department | Mainly used by the marketing department |
| Aids in opportunity management, sales force automation, contact management, and pipeline management | Aids in automating marketing activities such as lead generation, customer segmentation, and campaign management |
| Offers analytics about customer engagement with your business | Offers analytics about marketing activities and campaigns |
Can CRM and Marketing Automation Systems work together?
Yes, integrating CRM and marketing automation can have a significant influence on your company. As previously stated, both platforms provide distinct advantages. Combining these two technologies is a sure way to place your sales and marketing staff in the best possible position for current and long-term success.
How to integrate CRM and Marketing Automation Systems
Here are some tips you can follow when integrating your CRM and marketing automation systems:
Personalise your communication 
The first thing you need to do when integrating these two systems is to personalise all communication with your customers. This will help you achieve more conversions. For example, your CRM system will send demographic data to your marketing automation solution, which could save your team a lot of time and effort. The marketing team can use this data to personalise campaigns and paid adverts.
Establish a lead scoring feature
You can use a lead scoring feature to leverage the systems and identify the most valuable leads to your organisation and most probable to make a conversion. You can then send tailored marketing content to these leads. Lead scoring through your CRM and marketing automation systems makes this process easier and faster. According to research, the quicker a lead gets a response, the higher the chances of them becoming a customer.
Check for duplicates
Since CRM and marketing automation systems have some similar features, there might be an overlap of tasks. This may confuse the sales and marketing team, and potentially overwhelm your customers too. Although combining your CRM and marketing automation systems can result in a centralised interface and quick access, it could also result in duplicate operations, such as entering the same customer's data twice. Duplicate entries or automated tasks can upset both the marketing team and consumers. This can potentially lead to misleading reporting or control measures, so check your system for any duplicates. 
Be prepared for change
After you've integrated your two systems for the first time, issues may occur over time. Come up with a marketing strategy for identifying, implementing, and fine-tuning improvements to the business marketing and sales operations as they relate to the system integration effectively and cost-effectively.
Benefits of integrating CRM and Marketing Automation
Maintain high-quality customer information
Your sales objectives rely heavily on the client information that your firm has accumulated and kept over time. It will be a waste if your email list contained unverified recipients that are not interested in receiving your emails anymore. Your messages and emails will be received and opened by potential customers due to having a unified system between your marketing automation and CRM. Having a unified system helps you maintain a database that has high-quality information about each of your leads.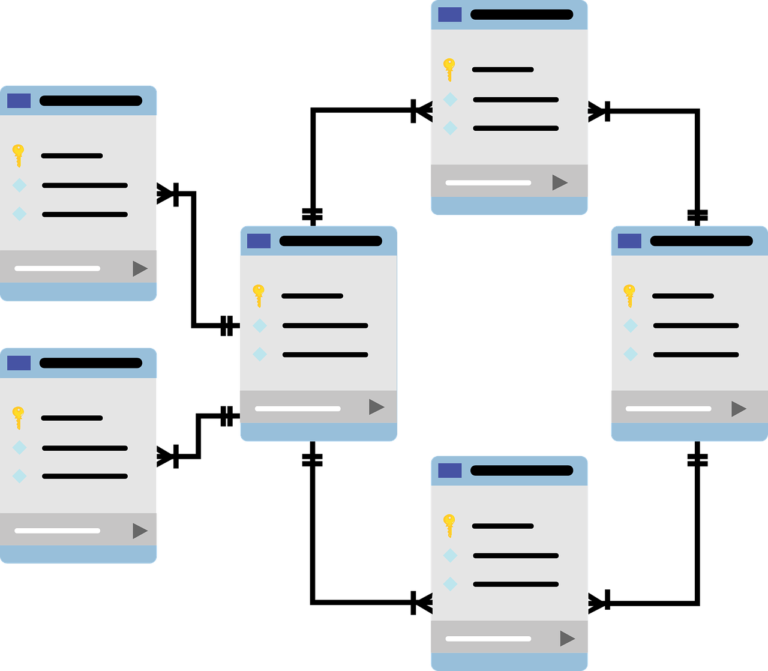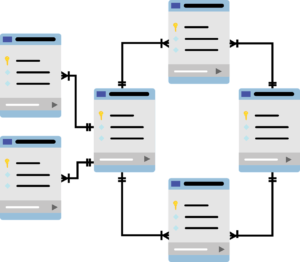 Existing clients can be reintroduced to the buying process
When your CRM and marketing automation systems function together, you can better understand your current consumers' demands. This allows your sales and marketing team to interact with these clients in ways that will present them with additional products and services offered by your organisation.
Makes you more visible
It is critical to get the word out to both your new and old customers if you want to keep your business running. When you integrate your CRM and marketing automation, you can ensure that you are sending regular and targeted messages consistently to the different types of clients in your database.
Improves the efficiency of your company's sales and marketing activities
Your marketing and sales team can prioritise their initiatives by focusing on high-quality leads by integrating critical tasks and data. You can boost the amount of personalisation with each lead by combining marketing automation with CRM.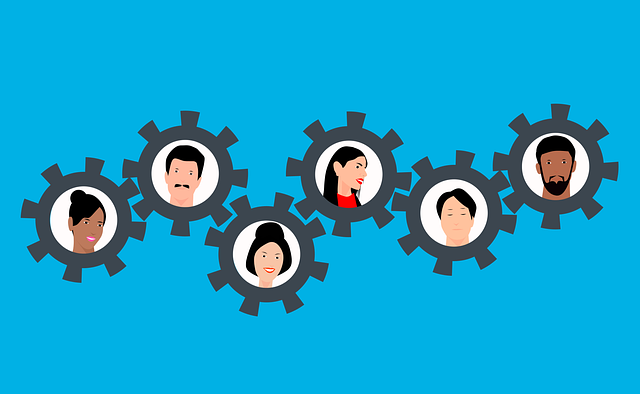 Can your company use separate CRM and marketing automation solutions?
The answer is "possibly." It depends on where your consumers are in the sales funnel. Most marketing automation platforms allow you to integrate your data with your CRM, allowing you to see all of your prospect's activity in one place. Businesses can sync information both ways so that their sales team and customer care team know what is going on in marketing. Their marketing team is also informed on each prospect's or customer's marketing history. 
Deciding which to purchase between CRM and Marketing Automation Systems
If your company is consistently growing year after year, and you have a growing number of leads and customers, it is time to begin using CRM and marketing automation systems. To get things going, most businesses start with a CRM system.
Purchasing a software tool that you do not require right away can result in significant issues. You will end up wasting resources and not being able to meet your organisation requirements. Here are some indicators to consider when making a decision on whether to get CRM or marketing automation systems. 
| | |
| --- | --- |
| When to purchase CRM: | When to purchase marketing automation: |
| Your customers are often complaining about poor customer service | You are not able to send out targeted content to your prospects |
| Your potential customers are disengaged | You are not getting enough high-quality leads |
| If you have too much data about customers and having trouble handling it | If you are sending too much time sending out emails and doing follow-ups |
| You have trouble keeping track of your customer journey | You are not getting enough data from your marketing campaigns |
Now that you understand how CRM and Marketing automation work together to support your business growth, it's time to test it out and enjoy the results, too. If you'd like to learn more about how Marketing Automation can support your business growth in 2022, give us a call at Munro Marketing to request a free trial. We are a small business marketing agency and a SharpSpring Platinum Agency. SharpSpring is a marketing automation platform with a wide range of features, and Munro Agency can assist you in making the most out of these features.