Lead Generation Through Content Marketing – Your Definitive Guide!
In simple terms, a lead refers to a person or organisation who is interested in what you're selling. For some businesses, a "lead" is a contact who has already been identified to be a possible client, but for others, a "lead" would be any sales contact. Sales contact may include sharing any information such as a phone number, email ID, or social media handle. Although the majority of customer outreach was done through cold calling in the past, this method is becoming less effective by the day. Hence, the need for a more efficient way has been the reason more, and more companies are taking up lead generation with content marketing as a sales and marketing tactic. 
Understanding Lead Generation
Lead generation refers to the process of drawing prospective clients to your company and growing their interest via nurturing, with the ultimate objective of turning them into customers. Blog articles, live events, discounts, and online material like ebooks and white papers are all ways to generate leads.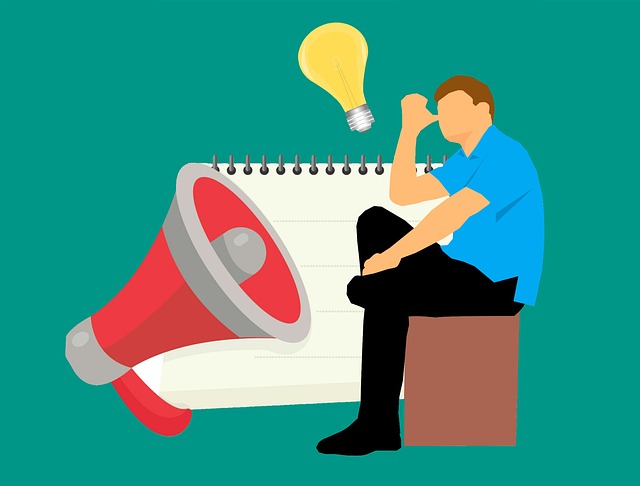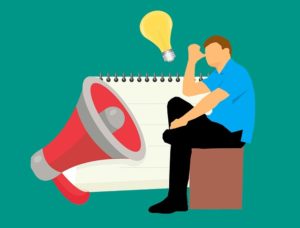 Leads are not all the same, as they can differ depending on the stage they are in the product life cycle. A qualified lead is a person who has demonstrated interest in your company's products or services through quantifiable engagement with your sales and marketing material. There are four types of qualified leads:
Marketing Qualified Lead
Marketing qualified leads are contacts that have interacted with your marketing content or the team but are not yet ready to get a sales call. A contact that completes a landing page form for an offer would be an example.
Sales Qualified Lead
Contacts that have undertaken steps that show their desire to become a paying client are considered to be sales-qualified leads. An example is a contact that fills out a form asking about your product or service. 
Product Qualified Lead
These are contacts that have tried your product and undertaken steps indicating a desire to become a paying client. These leads are generally used by businesses that provide a product trial or a free or restricted version of the product with the opportunity to upgrade. As an example, consider a client who utilises your free version but interacts with your sales team or enquires about services that are only accessible after payment.
Service Qualified Lead
Service qualified leads refer to contacts or clients who have expressed interest in becoming paying clients. A client who notifies customer care representatives that they want to upgrade their product subscription would be an example of a service-qualified lead.
The Role of Content In Lead Generation 
With more content marketing channels and strategies today, marketers are being pushed to create fresh, engaging, and interactive content to stay ahead of the competition. Here are some content pieces that you can use to generate more leads:
Emails
Email marketing is an effective strategy for lead generation, especially if you have an automated email program. Despite signing up for an email newsletter not being difficult or time-consuming, it is a little indication that a person is interested in what you offer, as well as your content. It is also an excellent approach to nurture prospects, and it provides a simple way to interact directly with your target audience. 
Newsletters are effective forms of content marketing because they are distributed consistently and connect with a large number of people. You should develop a newsletter that provides information that your consumers can't get from any other place. You may also include photos and videos to encourage recipients to connect with you. 
Make sure to include a backlink to your website so that clients may go directly from the email to your company's web presence. You can also use emails to drive engagement towards other forms of content marketing, such as updated pricing pages, e-books, and new blogs on your website. And a useful tool for this would be a drip campaign.
E-books
Do you have any information that you think potential customers would be interested in? As a marketer, you shouldn't just hand it out without getting something out of it. Make the material available on your site as a comprehensive downloadable ebook. For interested website visitors to download it, request that they provide you with at least their email address and name. 
You may use this information to build an email list for drip campaigns that help consumers go through the sales funnel at specific moments, and boost conversions in the process. You may even have a gated e-book since it usually contains content that a prospect could pay for. 
When you have ebook material that is useful enough, prospects will gladly reveal some details about themselves to gain access to your content, and you will gain important information about the individuals. These are likely to be prospects that are interested in your brand. 
Blogs
Blogs are other content marketing channels that can be very useful when it comes to generating leads. A blog can be used both as a tool for generating leads, as well as qualifying them. To use blogs for lead generation, you can take content from several related blogs and other larger bits of information, and include the information within one long-form tailored blog. 
This is an excellent method of giving greater value to your readers and motivating them to engage with more material. Another strategy for using your blog for lead generation is to provide a 'subscribe button' that allows readers to sign up to, and get notifications for new posts through email. Blogging is such a low-cost content marketing strategy for lead generation because it produces long-term effects. A single successful blog article may help you generate leads for months, if not years.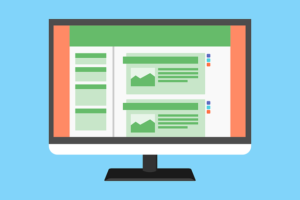 Aside from helping you drive more traffic, blogs also keep people on your website for extended periods and provide them with a reason to return. This ideally converts them along the way as they get to know more about your brand and what you have to offer. They also aid in search engine optimisation. Individuals conduct Google searches every day for content, and to appear in these search results and receive increased organic traffic, you must generate optimised content.
Case studies
Case studies are also content marketing tools that can be used for lead generation. They take less time to develop than ebooks, but they can be just as effective. Have several case studies for each product or service your brand provides, and ensure you can track who interacts with those case studies. Identifying the ones that are driving engagement might help you understand where to start a dialogue.
Some marketers believe that case studies are insightful and valuable enough to be gated. Others argue that case studies are so critical to developing trustworthiness that it would be absurd to create a barrier for your audience. The approach you choose may be determined by the specific factors involved in each case.
Landing Pages
Although increasing traffic to a home page is definitely beneficial, it's much less likely to convert than a landing page. Visitors are invited to browse to a range of various places from a home page, which includes a great deal of information. When visitors arrive on your site with a specific purpose in mind, they may be turned away when they must first sort through many alternatives.
The primary goal of the homepage is to guide visitors to other web pages where they can obtain the information they need. A landing page expresses what the visitor wants clearly and directly. Make a landing page with forms for your gated content on it. For example, you can have a form for sending an e-book. Make sure that your landing pages are easy to navigate and always have a specific call to action. 
Tactics For Lead Generation Through Content Marketing 
Both lead generation and content marketing have some similarities when it comes to dealing with existing and potential customers. They seek to provide prospects with useful and valuable information, in a very efficient approach that creates your brand's reputation while also building essential trust between you and your audience.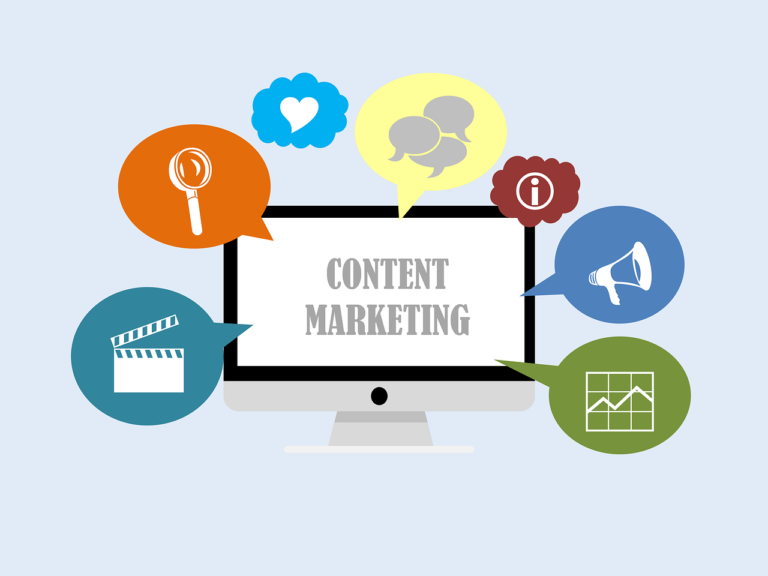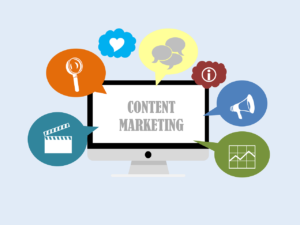 According to a CMI/MarketingProfs research, 85 percent of participating B2B marketers ranked lead generation as their top goal when carrying out content marketing. This means that when properly done, content marketing can be a great way to draw in more leads, and nurture them into becoming paying customers. Here are some techniques you can adopt to make lead generation more effective:
Generate Intriguing Lead Magnets
Lead magnets attract site visitors to provide personal information like their email or phone number by delivering valuable free products, such as guides, eBooks, and checklists. When designing your lead magnet, keep in mind that it should be precise, and it needs to be interesting. Your solution should address a specific need and be targeted towards a specific target audience.
Create Valuable Content
One of the most effective ways to get quality leads is through inbound marketing. Various audiences are always actively looking for solutions to an issue that they may need addressing. The challenge is to provide adequate value for them to choose you above the competitors. Being consistent in providing content is one approach to winning people over. Allow readers to rely on you to provide content at particular times. It will establish confidence and ensure a steady flow of traffic to your website. 
Try Out Different Traffic Sources
Because of the widespread use of social media in modern culture, everybody today includes social media in their sales and marketing strategy. Social media offers several distinct benefits over traditional marketing platforms, of which the most important is that it is completely free. Other than advertising, you may execute campaigns profitably without breaking the bank. Instead of pitching, the key is to interact and engage with your audience. Choose the social media platforms that will best engage your target audience. You can experiment with others, but remember that the quality of content is better than quantity. A poorly maintained social media profile may cause more harm than good.
Incorporate Social Proof
Social proof is a psychological concept in which people imitate the acts of others, assuming that their actions indicate acceptable behaviour. This is why people trust testimonials and reviews left by previous customers. Social proof can be obtained from interacting with your followers on social media and can be among effective lead-generating strategies. The greater your support base on your company's page, the more likely others will join, therefore increasing your reputation. According to a certain survey, 63 per cent of buyers are more inclined to buy if there are reviews to go with it.
Create Highly-Effective Landing Pages
Building excellent landing pages is a fantastic way to boost your lead generation. Landing pages should contain compelling text that appeals to the requirements, concerns and wants of potential customers. To improve the likelihood of their purchasing, all of their issues should be addressed. To properly engage your audience, your value proposition must be clear and straightforward. Avoid clogging the page with unnecessary material, images, or sidebars. The goal of a landing page is to prompt one response from the prospect, which is for them to take the desired action.
How to Create an Effective Content Marketing Strategy
Understand your Audience
The first step to creating content that generates leads effectively is by understanding your target audience. You can do this by carrying out market research and developing buyer personas. To learn what your potential customers are looking for, you can use search terms and keywords. You can look at words or phrases commonly used in customer service and sales interactions
A buyer persona is a fictional character that represents your ideal customer or client. The goal of buyer personas is to assist you in choosing the type, structure, and tone of the content you'll be producing. It also influences the channels through which you offer your material in the content marketing campaign.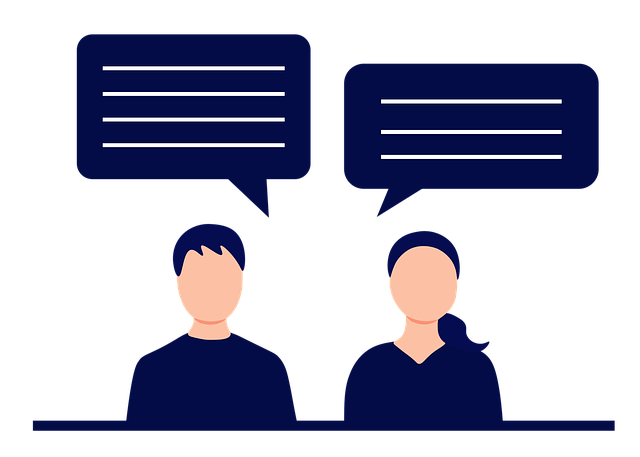 Create a customer journey map 
A customer journey map helps you completely comprehend the process that potential customers will go through while deciding whether or not to buy your service or product. In addition, each client's journey map is distinct. Remember that not every prospect will execute your journey map to the letter. While certain people will make purchases immediately, others may take several months to land on your website through multiple channels.
Choose the form of content to create 
Content comes in a variety of formats, and choosing one after due consideration sets you up for success. Case studies, customer testimonials, and white papers are some of the best content forms you can create if lead generation is your main objective. Case studies are by far the most effective material for nurturing prospects and generating leads.
With a content library already in place, a content upgrade can be very beneficial. Determine which content receives the most visitors by checking your analysis reports. Then, based on the most popular material, build new material on the same. A content upgrade may be a PDF version of a webinar or a summary of the important topics you addressed in a blog post. Even when undertaking content marketing for lead generation, adding value should always be a priority.
Create a Landing Page That Converts
After you have created some material to offer your potential customers, the next step should be to build a landing page. A landing page acts as a starting point for developing a connection with your prospects by providing valuable material.
An effective landing page has features that set it out from the rest, including a  captivating headline, solid and concise copy, compelling call to action, unforgettable image or brief video, and social proof such as testimonials or reviews. 
Distribute your Content and Promote It
Content distribution and promotion can be done in several ways, including organic search, influencer marketing, paid advertisements, and syndication. Although developing your own content platform is the ideal method to start a conversation with potential customers, syndication is a great approach to keep traffic pouring in throughout the early phases of your campaign. Content syndication can take several forms, such as uploading content to YouTube.
Paid traffic is an option if your lead generation objectives necessitate immediate results. The best approach to take advantage of this space is to point your potential customers to informative content. If you are willing to give your content marketing time to generate results, you can drive search traffic by performing keyword analysis and search engine optimisation.
Create Conversion Paths That Work 
Conversion pathways make it easier for prospective clients to find your landing page. They can be more effective with a Call-To-Action, a 'Thank You' Page, and sending out Follow-Up Emails. Call To Action (CTA) buttons should be placed all across your website, from individual blog entries to the homepage and the resources area.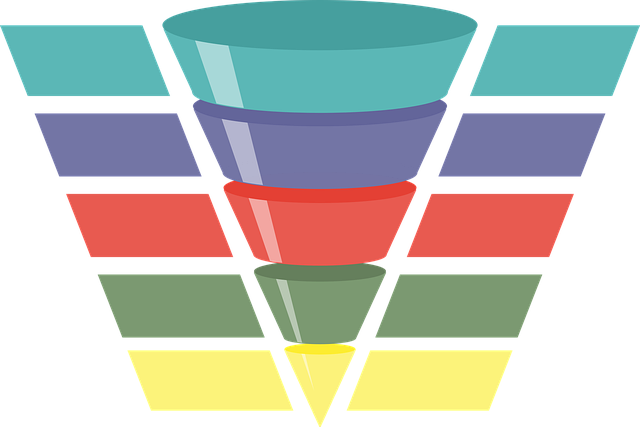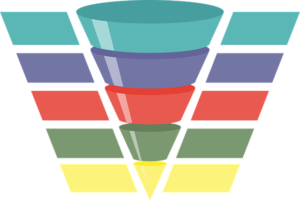 Find a balance between optimising conversions and providing a pleasant user experience. You may want to include social sharing widgets on your website, as it is another great method to encourage people to share out content to social media platforms.
How to Get Noticed and Increase Your Conversion Rates
The only way to improve the effectiveness of lead generation with content marketing is by getting the attention of your prospects. Here are some of the ways you can get noticed and increase your sales:
Become Useful
People form opinions about you or your business based on three factors; power, trust, and ego. You can get your potential customer's attention in the long term by taking advantage of these three factors. Your prospects are using ego, trust, and power to determine how valuable you are. When you've accomplished all three, then you will have grasped the attention of your audience.
Build Trust
When your customers are gauging your level of competence, they need to establish some trust with you to take the next step. Some actionable steps you can take to build trust with your audience and generate more leads include:
Have a chatbot on your website. This shows potential clients that your brand is warm, approachable, and available to meet their needs. 

Add testimonials to your website and landing pages. Testimonials are also great for building trust with your audience. Include the name of the person. You can also have a photo of them and the company they work for to increase credibility. 

Pick the ideal colours for your website. Did you know that colours on your website can influence the number of conversions you get? Yes. For instance, having a red bar at the top of your landing page can get you up to 11% of new leads. 

Make sure your contact details are vivid on your website. When people can reach you via email or phone, they are more likely to trust what you offer more.

Do not click-bait your audience. Be honest with your potential customers from the onset so that they do not doubt your credibility.
Offer Value
Your value proposition can either make or break your lead generation effort. Some lead generation steps you can take when it comes to value addition include:
Offer what your competitors are missing. You can carry out some market research and competitor analysis and identify some gaps that you can fill. Webinars are a great way to do this.     

Provide valuable content. When you create content that is very relevant for your audience, you don't have to spend a lot of time and effort promoting it. 

Offer quizzes to your audience. You can build valuable content that is very relevant to your topics.
Boost Your Prospect's Ego's
Individuals frequently seek subconscious reinforcement that they are superior to other groups of people. By personalising your content marketing, you can appeal to the ego of your target audience, which in turn offers great results for your lead generation efforts. Other ways you can take advantage of this is by:
Creating dynamic content: By looking at past behaviour or demographics, you can customise blogs and emails to grasp the attention of prospects.
Personalise your email marketing campaign: You can personalise emails to achieve higher open rates and click-through rates.
Getting started
As you have seen, content marketing can be very beneficial for generating leads for your business. If you're yet to start, there's no better time than now. We understand that it can be a bit challenging, which is why we have help ready for you. Let Munro Agency, a marketing company specialising in digital marketing and writing persuasive copies, assist you in utilising content marketing to increase revenue and conversions.